His Highness The Prince of Orange along with Lord & Lady Scott and all the assembled nobility of We Make History stepped together into the grace and elegance of the beautiful Regency era for our 12th annual Pride & Prejudice Ball, set in the year 1813.
Photos coming soon!
We Make History is Family Friendly. We love seeing multiple family members of multiple generations enjoying themselves together as they experience the grace, respect, fashion and dance of former times. It is healthy for all in so many ways!
I cannot tell you how many times a gentleman has approached me at the end of a Ball and said something like "I really didn't want to come but my wife (and/or daughter) made me ... and I'm so glad she/they did. I haven't had such a good time in years!"
Your servant ... and blessed to be so.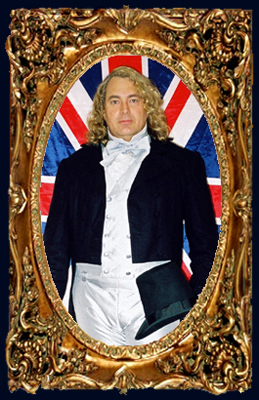 Lord Scott of
We Make History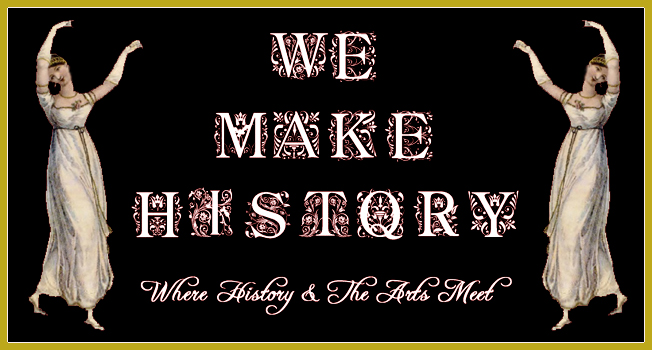 House Standards for Historic Balls
We are grateful to our wonderful guests who make the effort with us to create a special ambience and atmosphere of respect. We uphold these standards out of regard for our much-appreciated friends and for the sake of the integrity of our events.
1. The use of either tobacco or alcohol is prohibited.
2. Videotaping is not welcome other than by our house videographer. We work hard to create a special and comfortable historic ambience that all will enjoy. Discreet photography is welcome but please leave video equipment at home.
3. No unauthorized distribution of literature is allowed. Nor is this event an opportunity to recruit persons for purposes either modern or historical. Please allow all of our guests to enjoy the evening in peace. That is why they came.
4. These are historic balls and we ask that even those dressed modern conform to certain historic standards. All clothed in modern attire must be at least at a dressy casual level.
5. Appropriate footwear is required. (i.e. historic footwear, dress shoes, dancing slippers, ballet flats, etc.) Please no sandals, flip-flops or athletic shoes. For the sake of your safety as well as event ambience dancing barefoot is impermissible.
6. We ask that one not enter to be an observer, chaperone or curiosity seeker without having a ticket and being properly attired.
7. Please either order advance tickets by the publicized cut-off date (in time to be mailed back to you) or be prepared to obtain your tickets at the door (if available) for a higher amount. These events are publicized far in advance in order to serve you well. They do sometimes fill up early.
8. We do not offer refunds or exchanges.
9. Our standard age policy is that ages 13 and up are welcome to participate and that ages 8-12 may participate if parents deem them to be sufficient in manners and maturity. The dress standards for these young ladies and gentlemen are the same as those for adults. (Please see #4 above.)
10. Gracious and respectful conduct & conversation are expected of all, to all and at all times.
11. We desire to be good stewards of the facilities we use, to treat them with care and to leave them in at least as good of condition as when we arrived.
12. For the good of all, any who might consider themselves exempt from any of the above may be asked to leave.
Please also see our "Etiquette & Expectations" page as well as our "All About Us" page.